The Kick-off Meeting in the Sahel for "African Initiative for Combating Desertification to Strengthen Resilience to Climate Change  in the Sahel and the Horn of Africa" was organized by the Executive Secretariat of the National Food Security Council (SECNSA – Prime Minister's Office) and the Department of Waters and Forestry, Hunting and Soils Conservation (DEFCCS / MEDD) of Senegal in partnership with the Japan International Cooperation Agency (JICA) .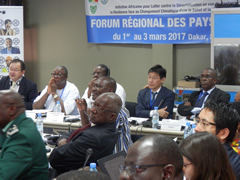 This Kick-off meeting was held to introduce the initiative to participating countries in the Sahel region and to discuss activities of the initiative among the participants.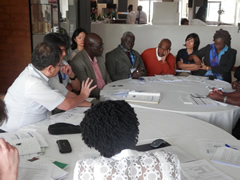 The draft Terms of Reference (TOR) referencing a series of discussions in the meeting was discussed by the participants and it was finalized after reflecting comments from the participating countries and partner organizations. Also, all participating countries developed their action plan for this initiative in the meeting.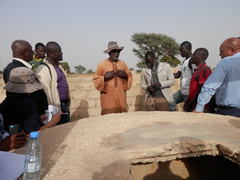 Related links
i) https://www.jica.go.jp/english/news/field/2016/170317_01.html [English]
ii)https://www.jica.go.jp/english/news/field/2016/c8h0vm0000b0fsx5-att/170317_01_02.pdf [English]