Around 50 representatives from the Horn of Africa, Senegal, Permanent Interstates Committee for Drought Control in the Sahel (CILSS), the Japanese Government and JICA, and international organizations attended the TICAD VI Preparatory Meeting at Kenya Forestry Research Institute (KEFRI) in Nairobi.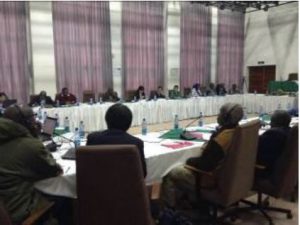 The meeting was held in order to share challenges that the countries are facing on combating desertification, actions to be taken for addressing those challenges, and discuss the basic framework of the initiative among relevant stakeholders.
Prof. Wakhungu, Cabinet Secretary, Ministry of Environment and Natural Resources, Kenya and Ms. Keiko Sano, Chief Representative of JICA Kenya Office represented the co-organizers for the meeting.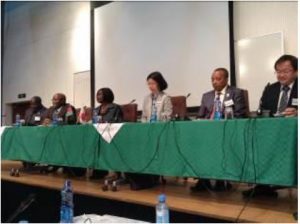 The participants agreed on the basic framework of the initiative and to officially launch the initiative at the TICAD VI which was held in Nairobi on 27-28 August, 2016.