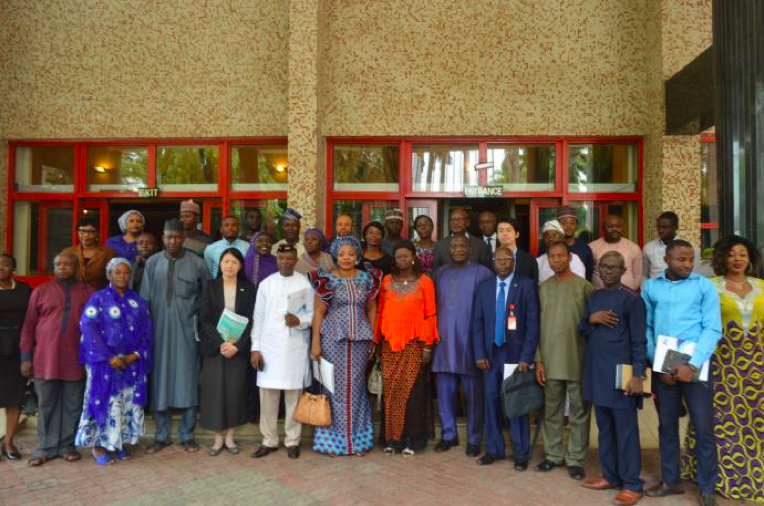 A two-day national workshop on the African Initiative for Combating Desertification (AI-CD) hosted by the Federal Ministry of Environment of Nigeria was held in Abuja on April 11-12, 2019. It convened over 70 stakeholders who actively presented, deliberated, and discussed matters on desertification and the focal areas of the initiative, namely: (1) Best Practices for Combating Desertification, (2) Access to Funds, and (3) Networking and Knowledge Sharing. The Honourable Minister of Environment, represented by Director Human Resources Management, Princess Bolatito Obisesan, presented the keynote address while Ms. Makiko Okumura, representative of JICA Nigeria, delivered the opening remarks on behalf of JICA.
Participants were led by representatives of the Federal Ministry of Environment, Budget and National Planning, Agriculture and Rural Development, Transportation, Women Affairs, Power, Works and Housing, Justice, Mines and Solid Mineral Development, Senate Committee on Environment, national and international research institutions and agencies, and the representative of the AI-CD Sahel Hub (i.e., the Ministry of Environment and Sustainable Development of Senegal).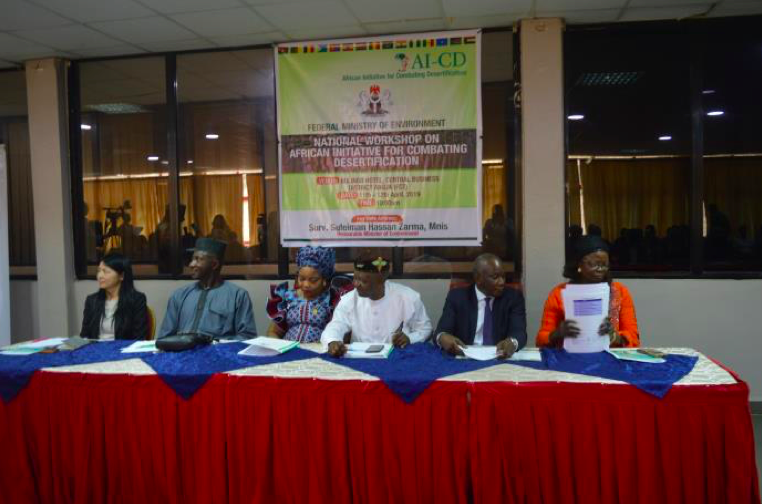 At the end of the two-day workshop, various suggestions and recommendations were brought out and discussed. The suggestions or recommendations put forward by the participants on various approaches to tackle desertification successfully, if implemented, will help decision makers and actors involved in combating desertification produce desired result. The government should, therefore, set aside funds in its annual budget for the activities of the AI-CD.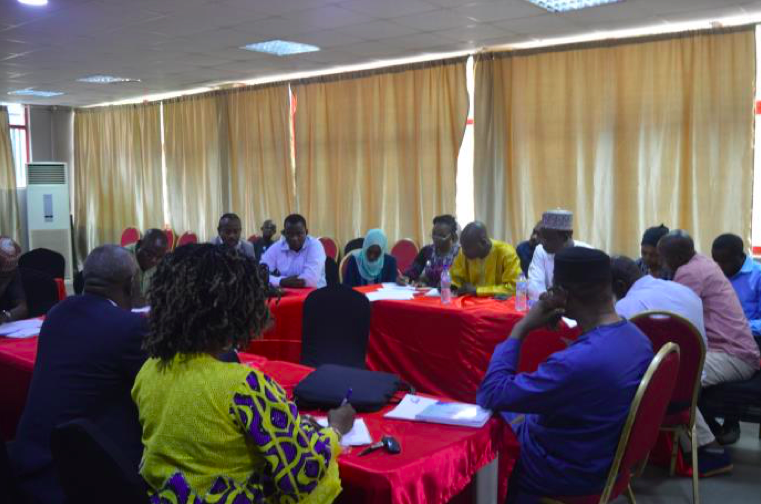 This activity of the AI-CD in Nigeria was featured by the media. You may visit the following links:
・Govt calls for integrated land development to combat desertification (EnviroNews Nigeria)
・Why Integrated land development will combat desertification (Voice of Nigeria)
・Population Pressure, Others Disrupt Ecological System – Environment Minister (Independent News)